March 20th / Todays Post(s)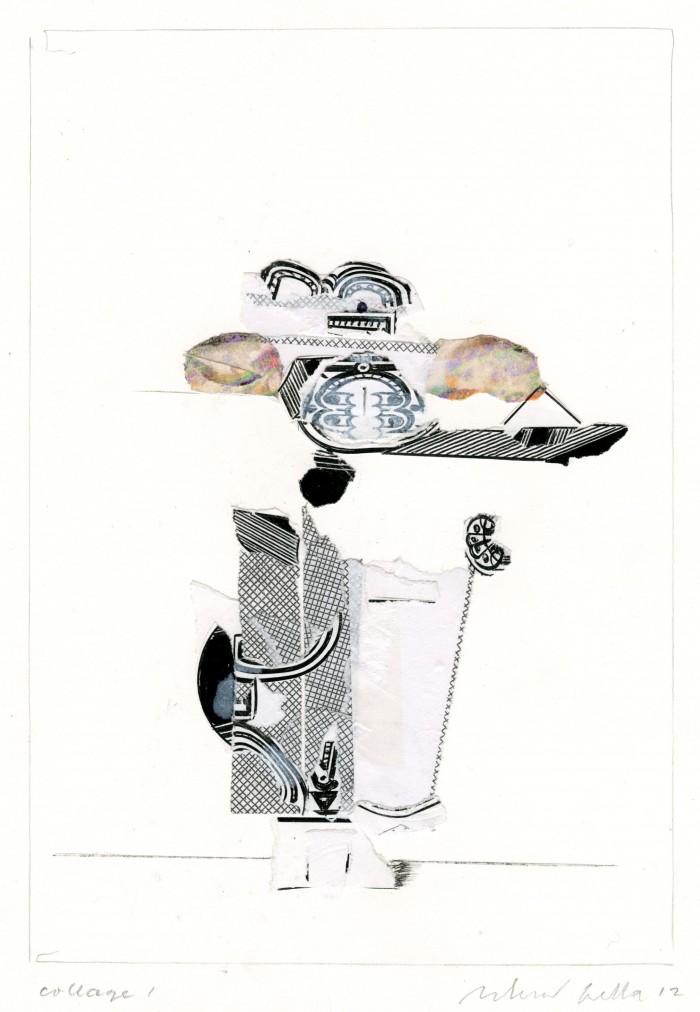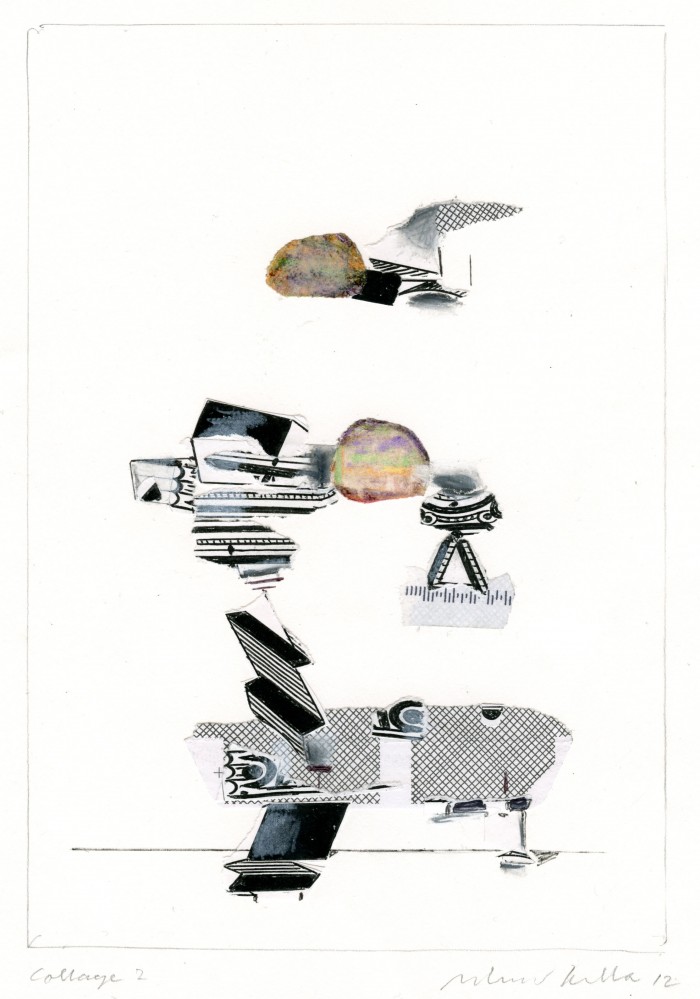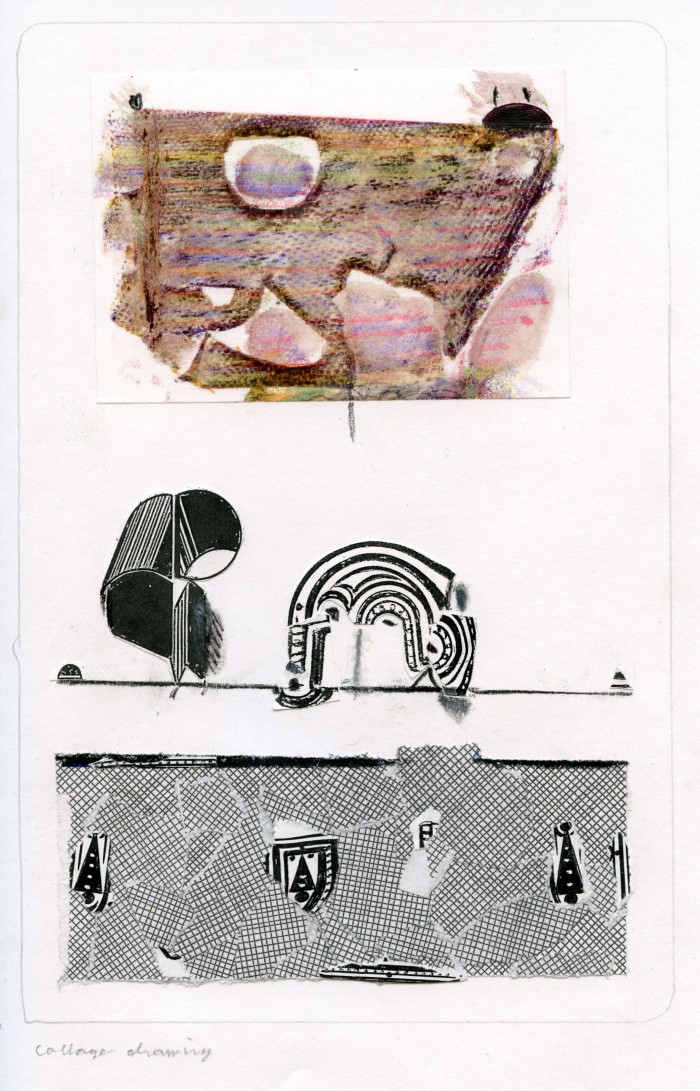 3 collages made with bits of my lettering (Victorian and deco styles) torn up from discarded Xerox copies, with some rubbings and drawing added. The cross-hatching is from the inside of a "safety" envelope, the kind bills come in.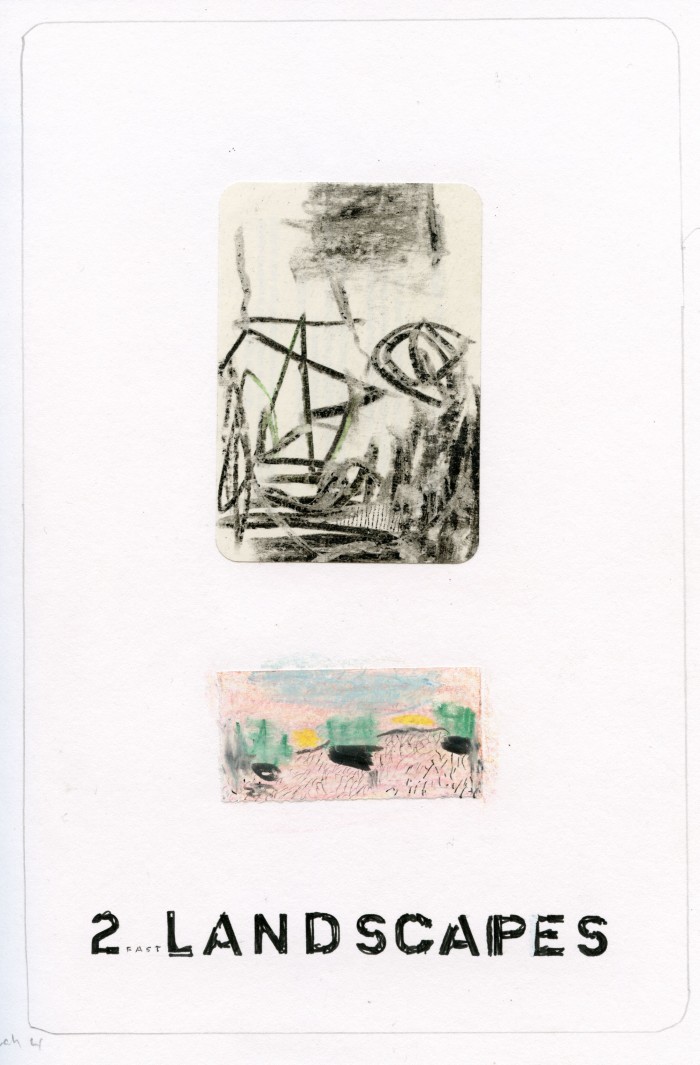 Sketch book page, two (fast) landscapes.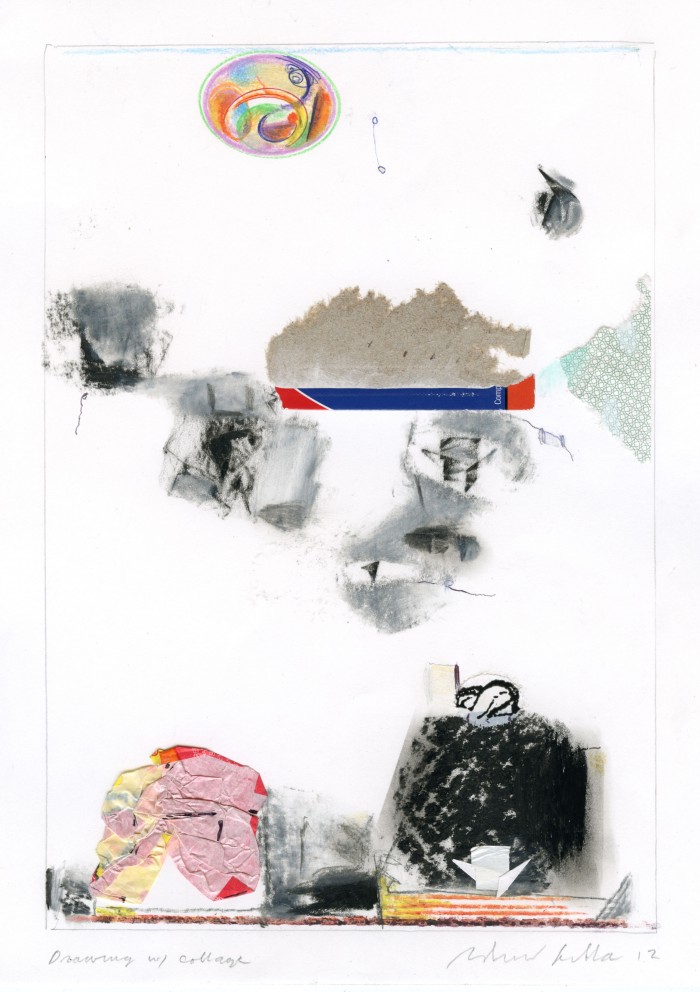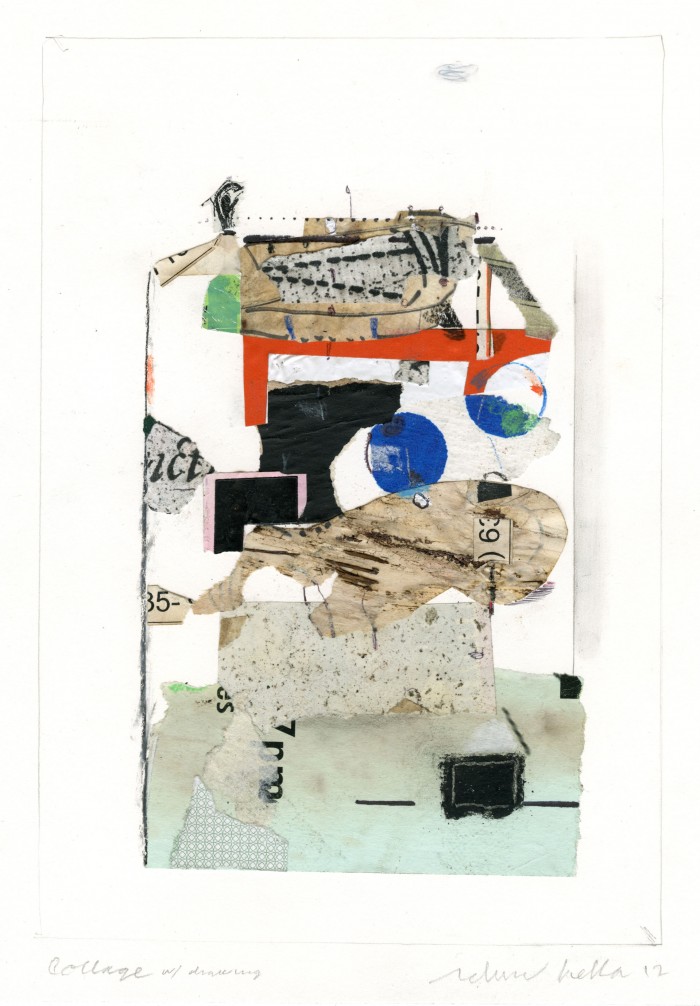 2 current "collage with drawing" collages. The bottom one uses material from the LA Arts District.