Polaroid Archive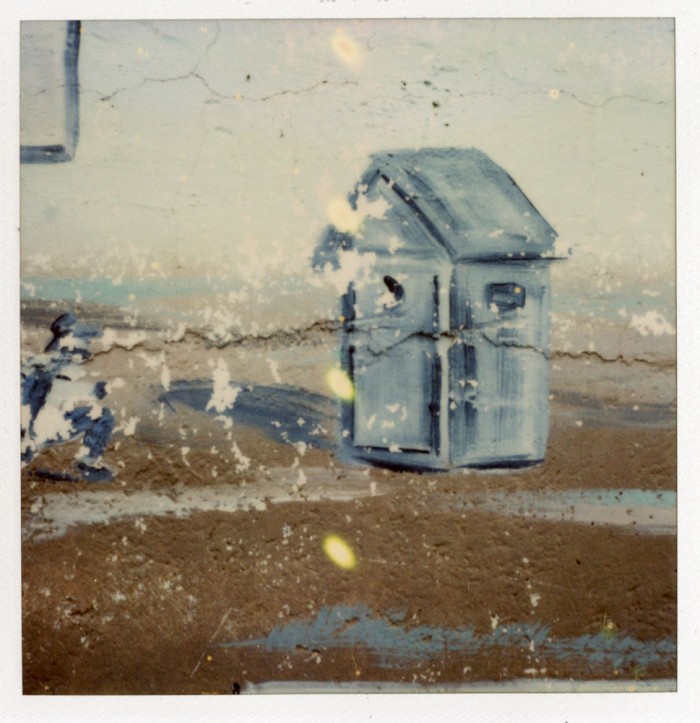 Outhouse, Texas wall, 2001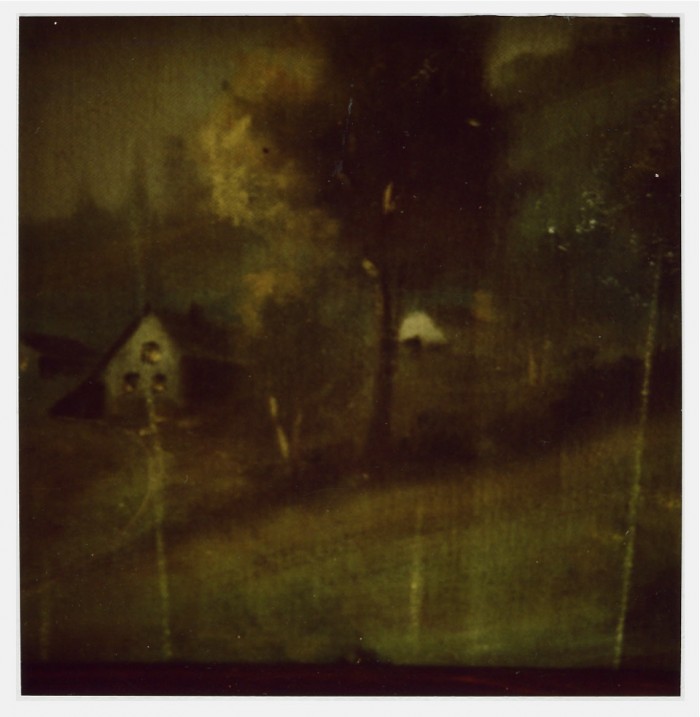 Turn of the last century landscape: Picture of a picture, circa, mid 'oo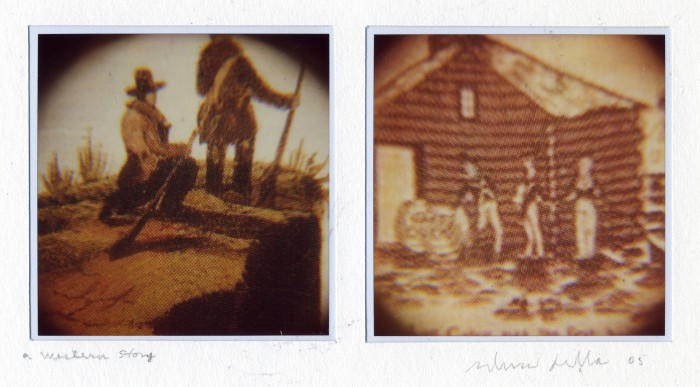 A diptych of two Polaroid photos (titled "A Western Story") of printed material taken through a "Lupe".  Click on the image and get an enlarged view if you love half-tone dot patterns!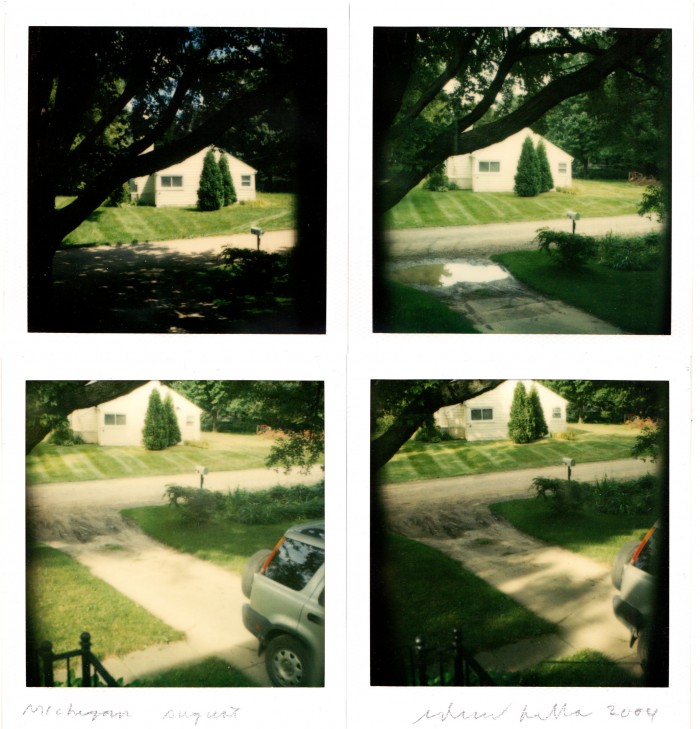 Michigan August, 2004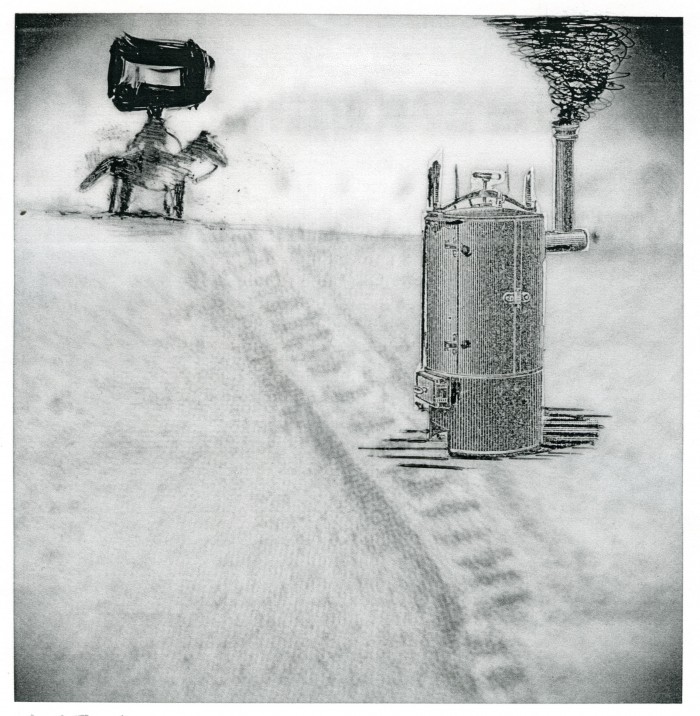 "Ned Kelly Looking For Boilerplate", B&W Xerox of original, collage on Polaroid, 2008

3 in 1. Wall in North Las Vegas, 1998. Click on it for larger and better look.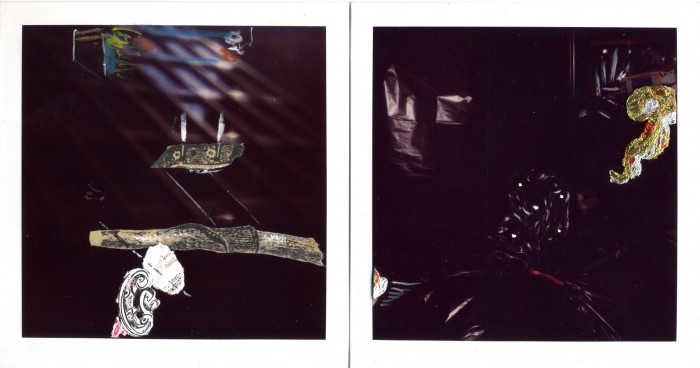 2 Polaroid photos with collage and drawing, 2009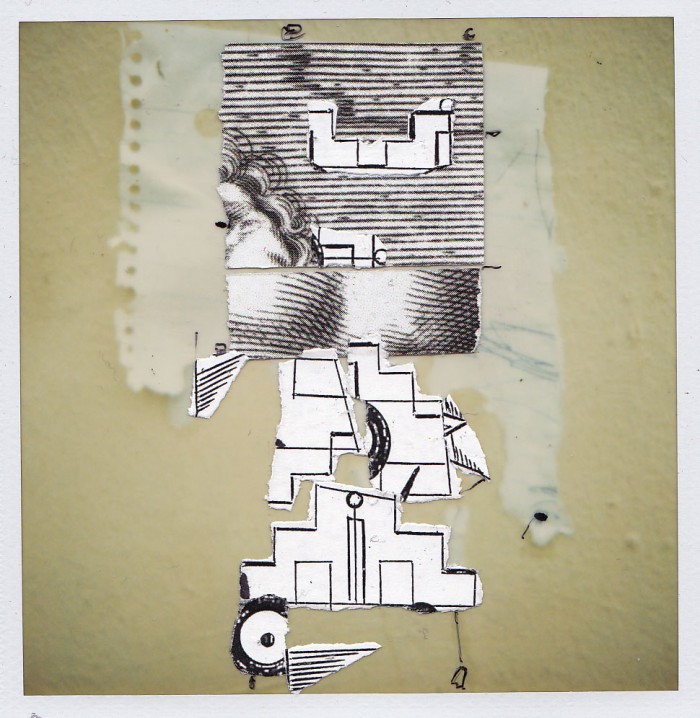 Polaroid with collage, 2010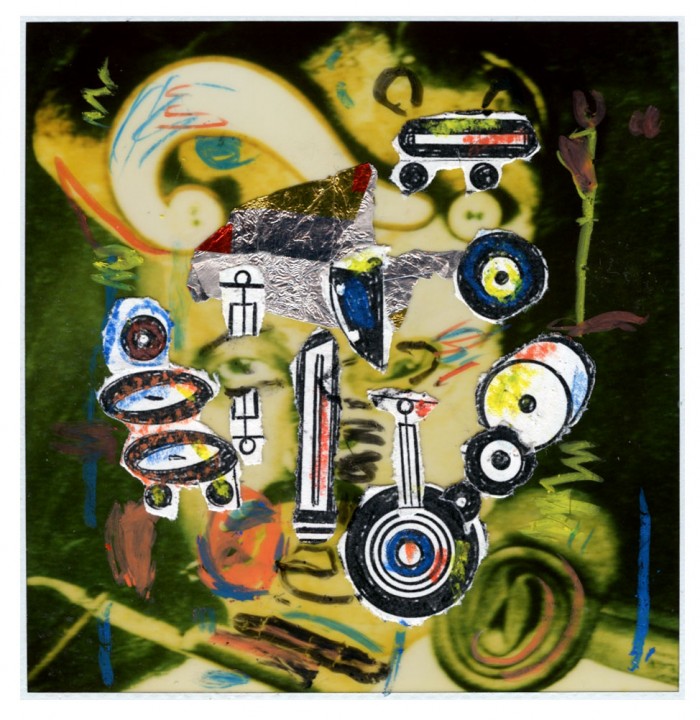 Collage and drawing on Polaroid, 2009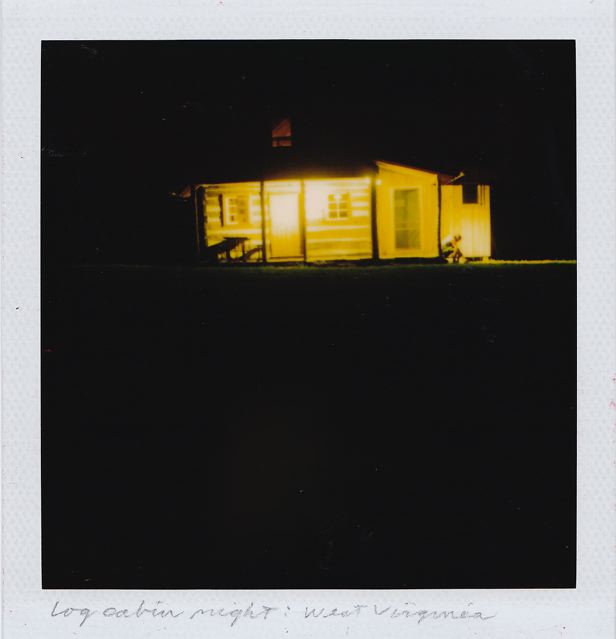 1996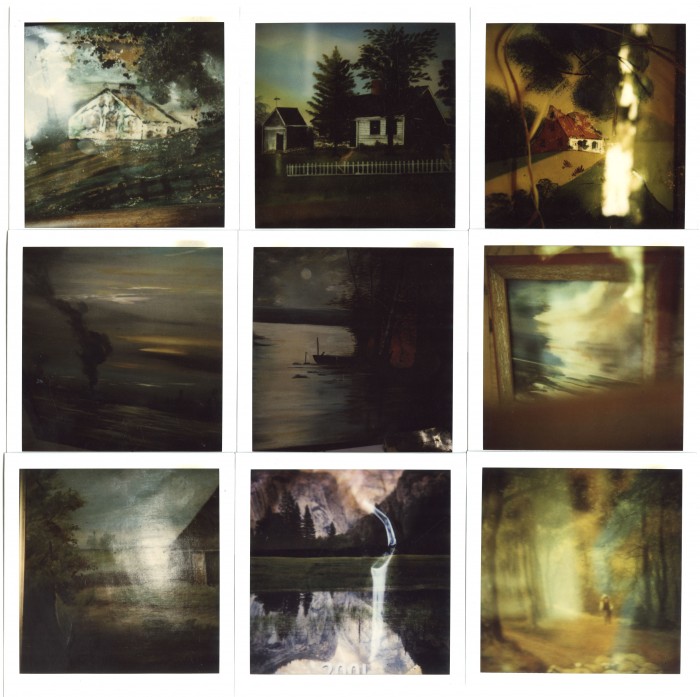 Polaroid pictures of pictures, "Old weird America" grouping, 2010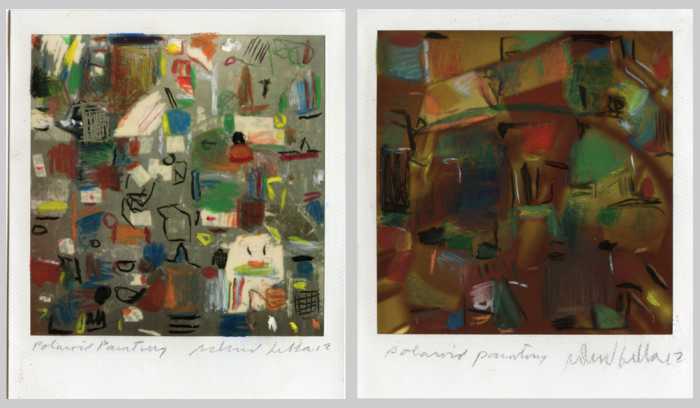 "Polaroid Paintings," China marker "drawings for paintings" on blank or discarded Polaroids, part of the  my counter-factual history project, 2012